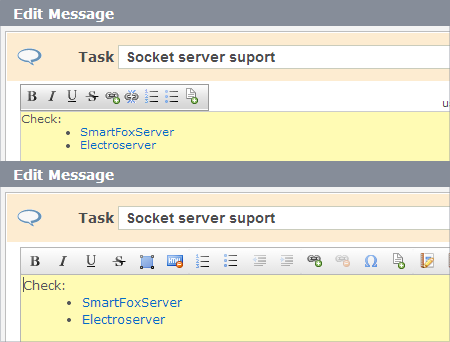 We updated the rich text editor today. In fact we totally replaced it with a new one. Here are some changes:
more typing/formatting options, as pasting text from Word, full screen typing mode, etc.
ability to post a link to a task
improved copy/paste functionality
Besides that we also updated the popup windows. The size got wider, the texts size increased and a smart autoresize when typing longer texts is available.
And, at last – no more losing what you typed in by accidentally hitting ESC – now you will get a confirmation on trying to close popup windows without saving the changes!
Happy typing!