If you are sharing Google Docs links through 5pm, you also need to make sure your users can actually open those links (by editing their sharing settings). But if not extra security is required and you just want to share a public document, without the need of your users to login into Google, there is a simple way for that:
While editing your Google document, click "Share" on the top right and select "See who has access…"
On the bottom on the popup form you will see the text "Sign-in is required to view this item." text, click "Change" link by it and switch it to "Let people view without signing in".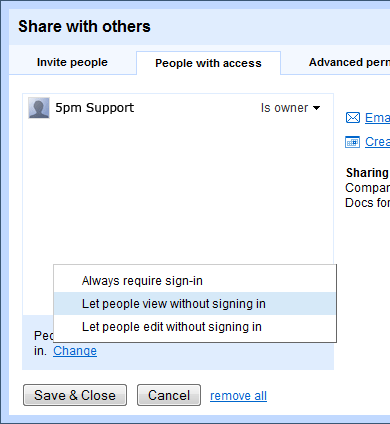 That's it. Now anybody can access this link, without even having a Google account.