We've been working for a while on a native iPhone version of 5pm. Here is a preview of several screens.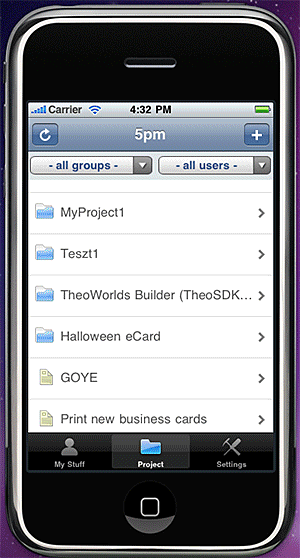 We plan to have the beta out sometimes soon.
Please note that we also have a mobile version of 5pm that works fine on iPhone and other smartphones: 5pm Mobile Edition.