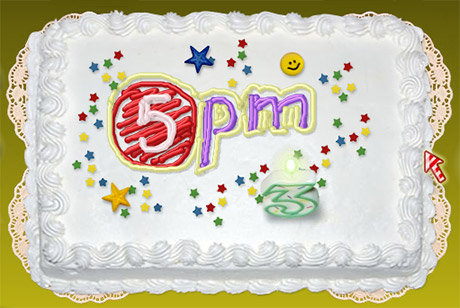 Today 5pm celebrates its 3-year anniversary!
During the past three years, 5pm kept growing – becoming one of the most popular project management products in the market. 5pm has been constantly evolving, and we've been improving it by adding new features using your feedback. Today 5pm is used all around the world, from small businesses and non-profits to large corporation. 5pm speaks eighteen languages!
We have great plans for 5pm and will continue making it even better! Thank you to everyone who is using our service.
P.S. And in case you are wondering how we drew the birthday cake – check http://www.theoworlds.com/birthday/.