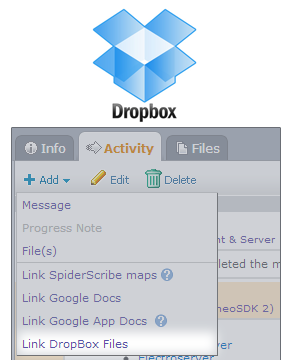 We just added the integration with Dropbox file storage service.
Now you can easily link any files from Dropbox – documents, pictures, etc.
Using 5pm with Dropbox gives you the flexibility to keep your files in Dropbox, while still linking to them from 5pm – no need to store them in two locations!