Today we released an interface update of the main screen – we made it cleaner, lighter, eliminated some clutter and adjusted it to fit better the modern screens – like using bigger fonts and more spacing.
This is how the "old" (though constantly updated over the years) design looked (click on images to see the full size):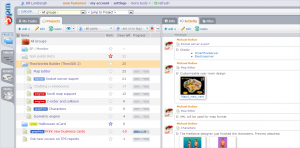 And here is the latest version: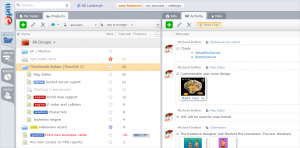 Besides the design changes, we added some new functionality. Now the Search function searches in real time, suggesting the items found right away. This function also replaced the old "jump to project" dropdown.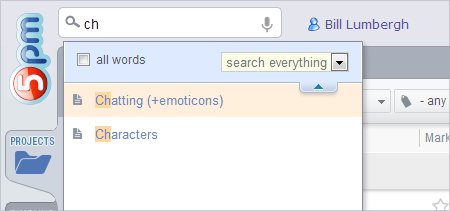 Also, we added one big feature – the display of user logs in the Activity panel. It is turned off by default, but you can turn it on to see not only messages and files people posted, but also the actions they did, like posting a project, editing a task, etc.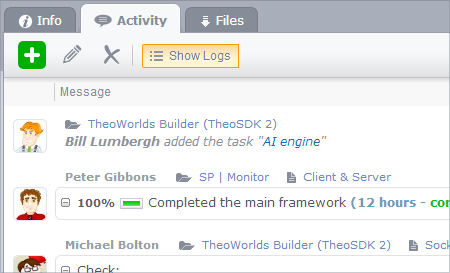 We hope you like the updates and find the new features useful.