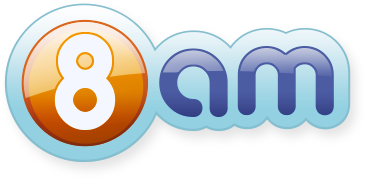 8am light CRM and calendar tool is now available for commercial use!
While 5pm is great for tracking individual projects you do for clients, 8am can serve as a general client area, with all the information and communication related to them. In 8am you can schedule phone calls, track follow ups, set small tasks and more. You can import your 5pm clients into 8am with a few clicks. When there is a new project for a client, you can create it in 5pm and simply post the link to it into 8am, for reference.
We plan to look into more integration between 5pm and 8am.
You can try 8am at: www.8amweb.com – a free 14-day trial is available.