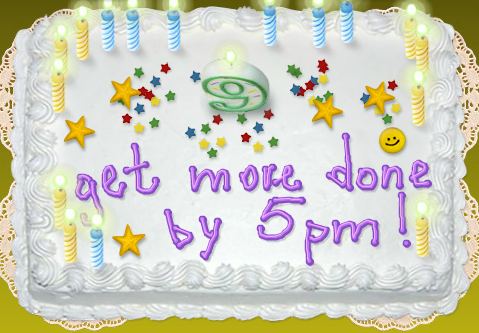 This week we are celebrating our 9th anniversary!
For over nine years we have been helping a wide range of organizations from local nonprofits to businesses around the world to manage their teams and projects efficiently. We are looking forward to keep improving our product — a big redesign is in the works right now.
Stay productive and get more done by 5pm!