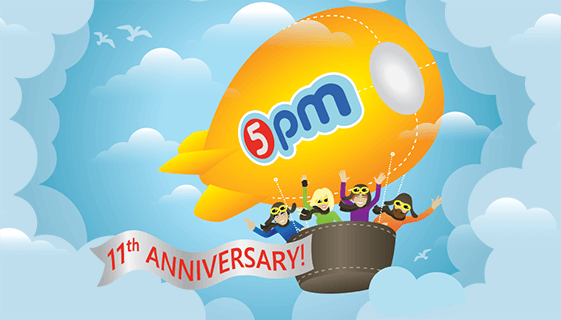 Today we are celebrating our 11th anniversary!
For over a decade now we have been helping organizations and companies around the world to manage their projects. We are working hard every day on making 5pm a better project management tool.
Our redesigned, brand new interface is coming out soon! It is available as a private beta now — email us at support [at] 5pmweb.com if you want to get early access to it.
We would like to thank all our clients for their ongoing support! You can find us on Facebook, Twitter, Google+.