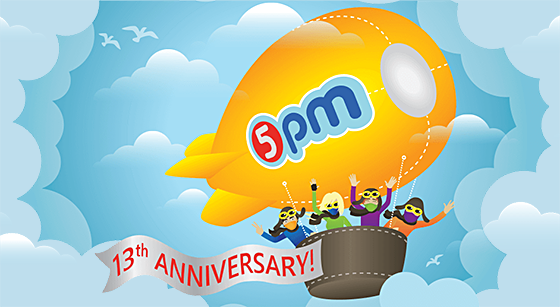 For over thirteen years now we have been helping organizations and companies around the world to manage their projects. This year is a challenging one, but with the help of tools like 5pm, remote teams can be managed more efficiently.
We are constantly improving 5pm — today we will be releasing keyboard shortcuts. And Automation is the new feature coming out soon.
We would like to thank all our clients for their ongoing support! You can find us on Facebook and Twitter.
Stay safe!