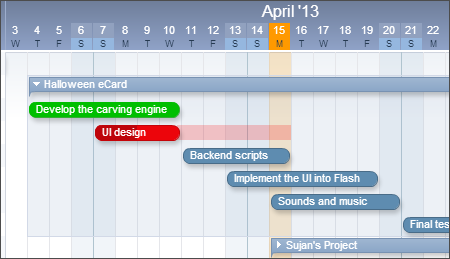 Today we finally released the new updated Timeline – version 2!
While it may look familiar to you, it has been totally rebuilt. Besides the numerous small improvements, we also added big new feature like an advanced print mode and a project/task names list panel.
Since the new Timeline is a totally new version, it is released as a beta right now. You can switch between the old and new version in the Timeline tab.
Feel free to give it a try and let us know what you think.